okada series
okada150

okada200

okada250

okada400

okada650

okada800

okada900

okada1000

okada1300

okada1500

okada2600

okada3600

okada4200

okada6000

TOP800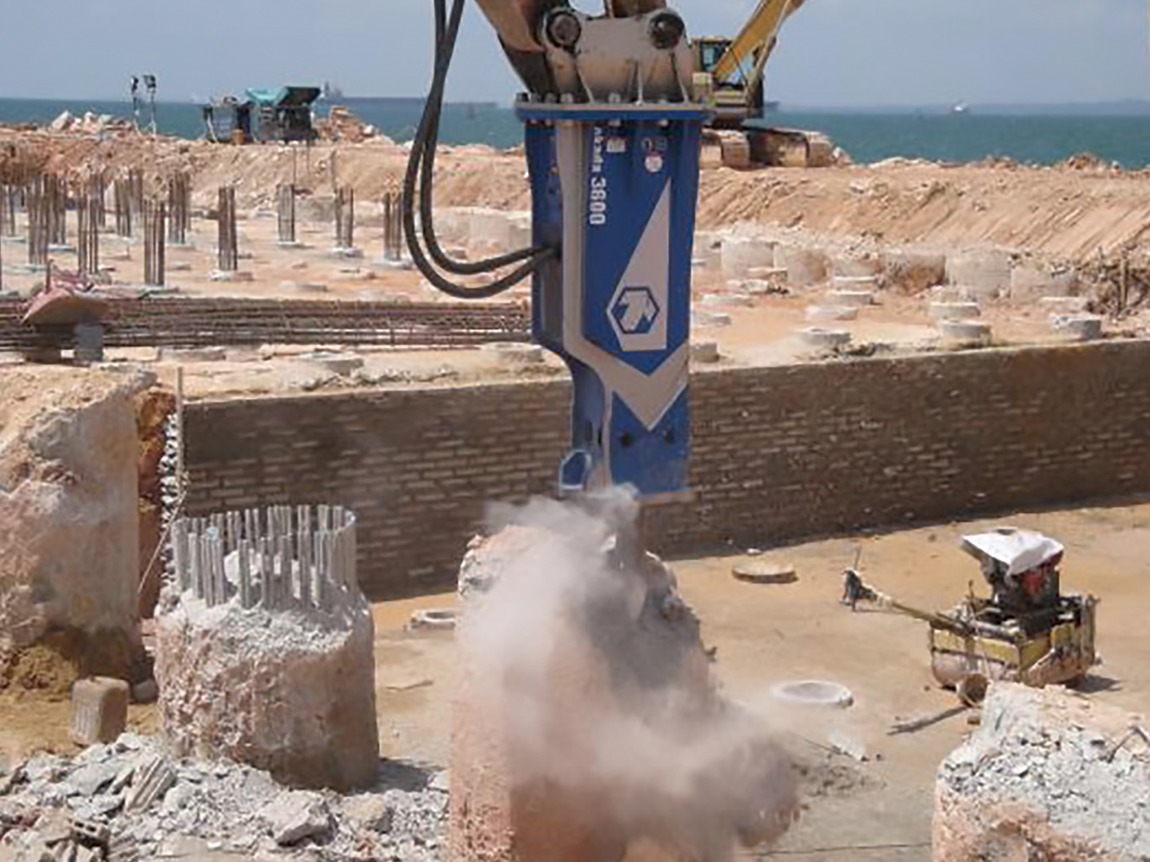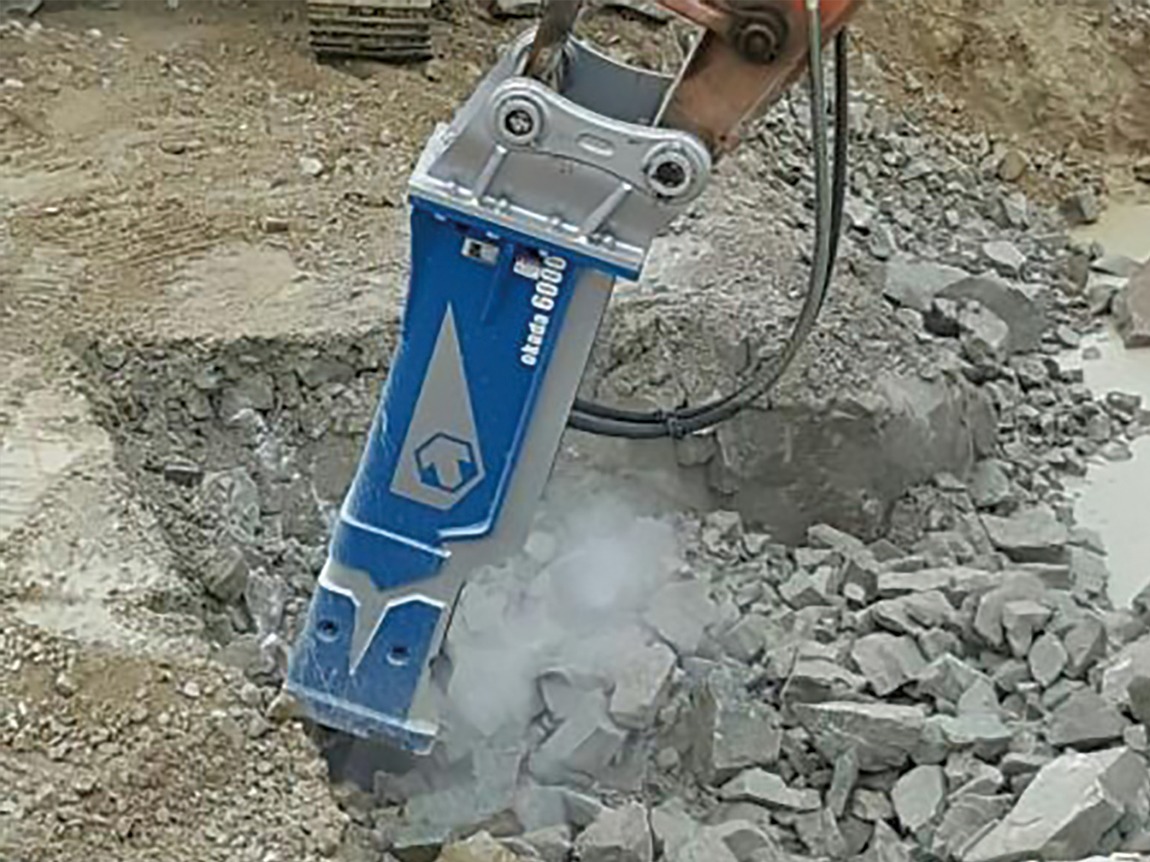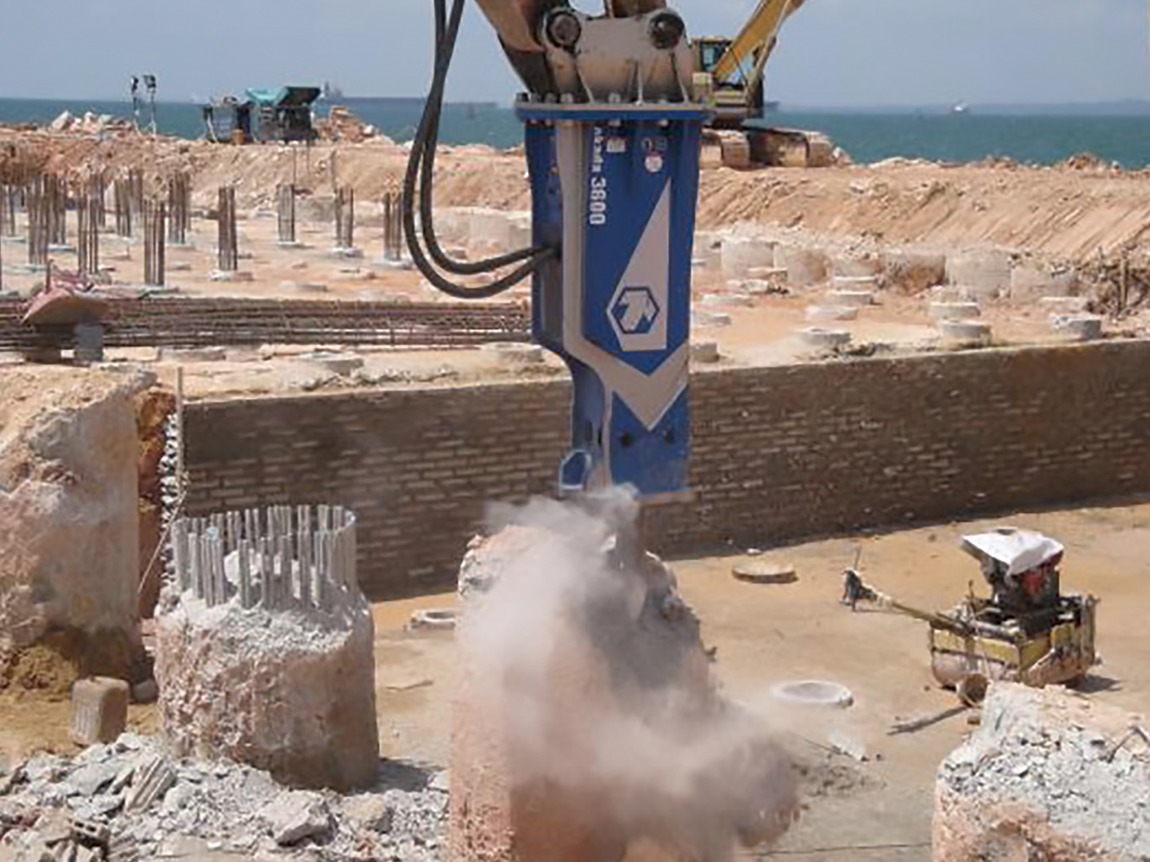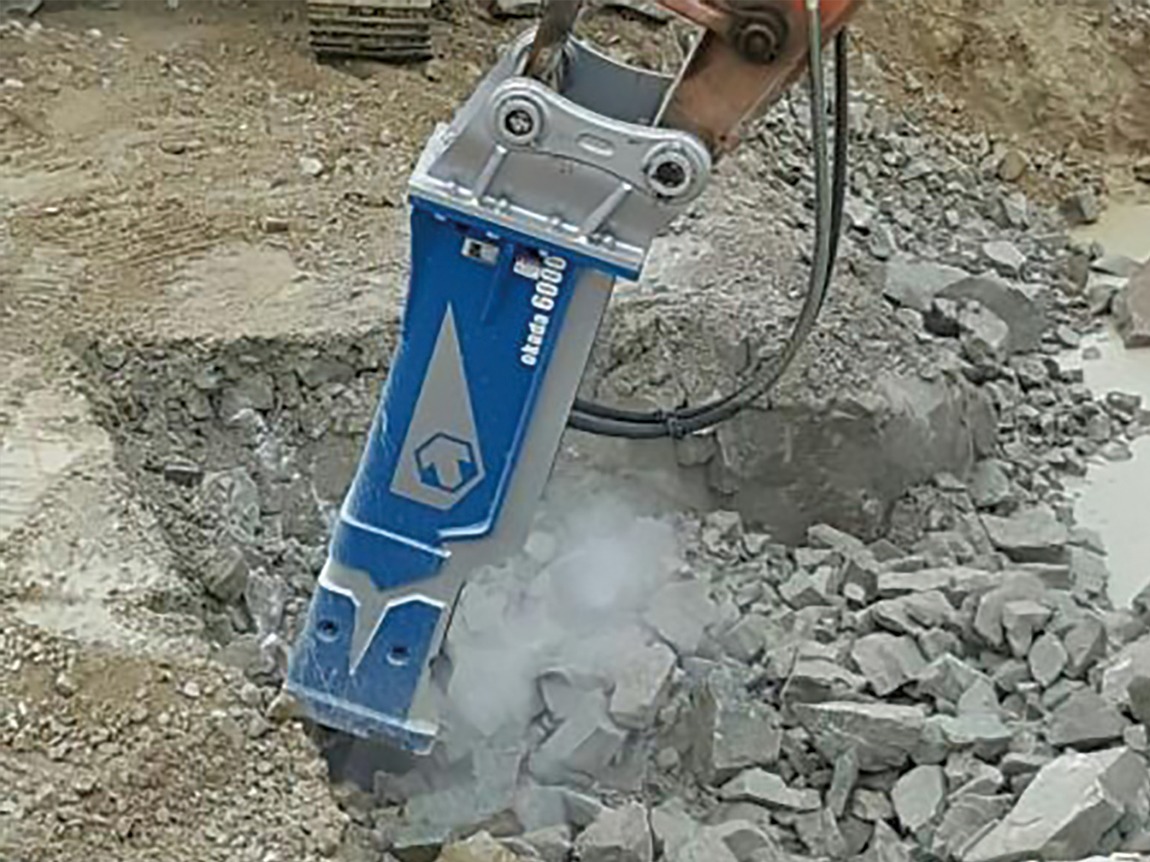 Higher quality equals longer life.
Performance testing for all units.
Excavator-friendly.
Features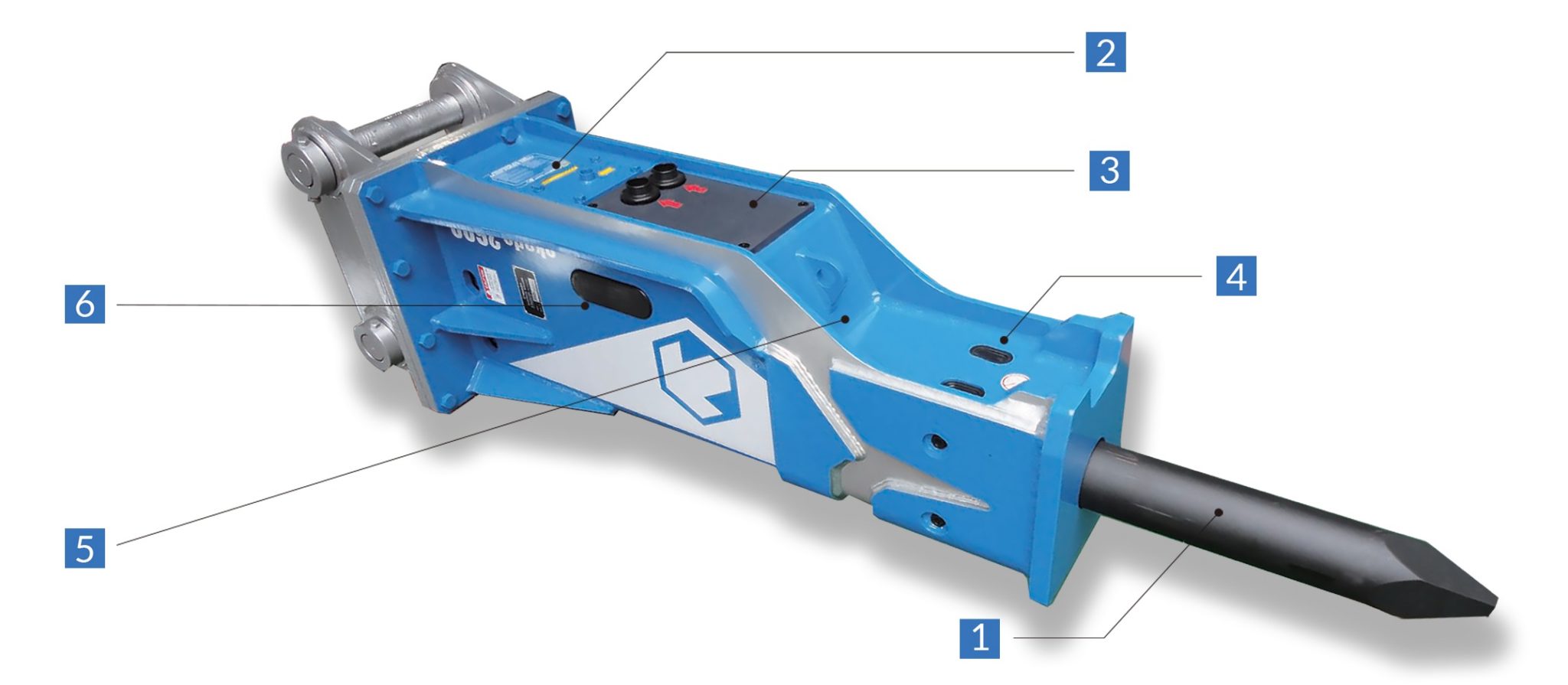 Working tool:
Selected special high quality steel and the most advanced heat treatment available anywhere ensure outstanding wear and shock resistance.
Valve:
State-of the art machining and design provide the highest standard of reliability available anywhere for this critical assembly.
Accumulator:
Creates additional impact power and releases stress on the hydraulic pump.
Oval chisel pin:
The strong oval shape allows turning over right, left, up and down, distributing wear evenly and extending service life.
Shank bushing:
Extended length provides a larger bearing surface and minimizes wear.
Piston:
Increased weight and long stroke design produce superior impact energy.
Specifications
■okada series Small Range
| | Unit | okada150 | okada200 | okada250 | okada400 | okada650 | okada800 | okada900 |
| --- | --- | --- | --- | --- | --- | --- | --- | --- |
| Working Pressure | [Mpa] | 6~13 | 9~12 | 9~12 | 9~12 | 11~16 | 12~17 | 14~17 |
| Required Oil flow forBreaker | [L/min] | 12~25 | 12~25 | 15~30 | 23~70 | 30~65 | 35~75 | 45~100 |
| Frequency | [bpm] | 930~1300 | 800~1400 | 550~1000 | 600~1500 | 600~1100 | 400~920 | 400~1100 |
| Operating Weight | [kg] | 76 | 94 | 138 | 187 | 328 | 393 | 495 |
| Overall Length | [mm] | 970 | 1070 | 1135 | 1450 | 1513 | 1609 | 1894 |
| Working Steel Dia. | [mm] | 40 | 40 | 45 | 57 | 70 | 75 | 80 |
| Suitable Carrier Machine | [Ton] | 0.7~1.5 | 1.0~2.0 | 1.2~2.5 | 1.5~4 | 3~6.5 | 4.5~8 | 4.5~9 |
| Carrier Output Flow Range | [lpm] | 12~30 | 13~40 | 15~42 | 30~70 | 35~70 | 40~110 | 56~120 |
■okada series Midium Range
| | Unit | okada1000 | okada1300 | okada1500 | okada2600 |
| --- | --- | --- | --- | --- | --- |
| Working Pressure | [Mpa] | 14~17 | 14~19 | 14~19 | 14~19 |
| Required Oil flow forBreaker | [L/min] | 50~110 | 75~120 | 65~100 | 120~175 |
| Frequency | [bpm] | 350~1000 | 350-900 | 400~900 | 350~800 |
| Operating Weight | [kg] | 577 | 830 | 1043 | 1650 |
| Overall Length | [mm] | 2062 | 2125 | 2338 | 2679 |
| Working Steel Dia. | [mm] | 90 | 95 | 105 | 135 |
| Suitable Carrier Machine | [Ton] | 6~10 | 8~13 | 9~15 | 18~26 |
| Carrier Output Flow Range | [lpm] | 70~135 | 70~140 | 80~140 | 140~210 |
■okada series Heavy range
| | Unit | okada3600 | okada4200 | okada6000 | TOP800 |
| --- | --- | --- | --- | --- | --- |
| Working Pressure | [Mpa] | 14~19 | 15~19 | 15~19 | 15~18 |
| Required Oil flow forBreaker | [L/min] | 180~250 | 170~238 | 230~310 | 280~380 |
| Frequency | [bpm] | 300~650 | 230~470 | 230~500 | 260~360 |
| Operating Weight | [kg] | 2610 | 2900 | 3950 | 5600 |
| Overall Length | [mm] | 3016 | 3209 | 3627 | 4420 |
| Working Steel Dia. | [mm] | 150 | 155 | 169 | 189 |
| Suitable Carrier Machine | [Ton] | 25~36 | 28~42 | 37~60 | 60~80 |
| Carrier Output Flow Range | [lpm] | 208~290 | 270~400 | 280~350 | 280~382 |